Chicken Stew Just For You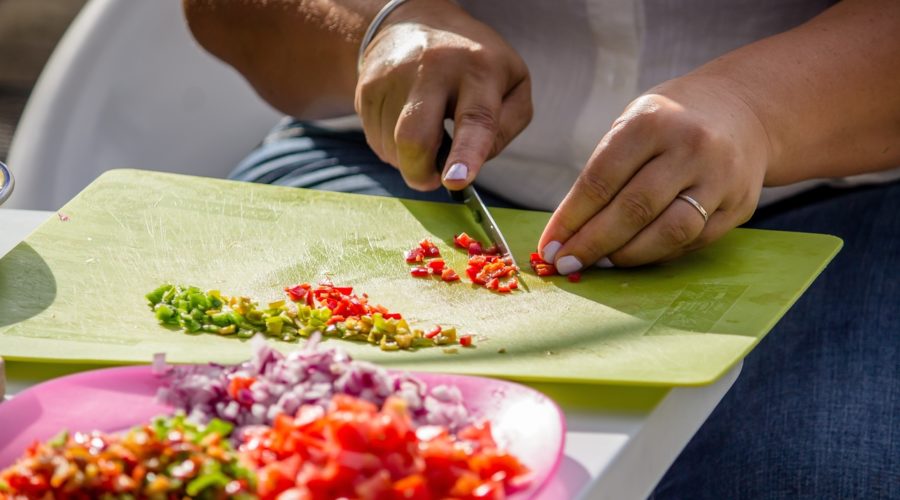 Hi everyone:
I am not known for my gourmet cooking abilities. But, and this is huge, I have a chicken stew recipe to share with you today.
Yes, this is not normally the place for recipes, but I just cooked for only the third time since I moved here nine months ago, so it seems worth the time needed to give you my tried-and-true-Sheri-Parmelee-original recipe. My kids loved it, so here it is:
Take one one-pound package of boneless, skinless chicken tenderloins. Cook them in a pot, chopping them into bite-sized pieces when they are cooked halfway through.
Finish cooking them while you chop up one Idaho potato. Once the chicken is completely cooked, pour two Heinz Homestyle Gravy jars (the 12 oz size) into the pot. Run a little water into the bottom of the jars (about a half inches per jar) and pour that into the pot, as well. Add two teaspoons of sage and two teaspoons of thyme. Stir it in thoroughly. Add the raw potato. Add in a half package of your favorite frozen vegetables. Cook until the potato and veggies are soft. This makes four servings. I freeze three of them.
This recipe can be easily expanded, based on how many people you have. I hope you enjoy this! Everyone I have ever served this to absolutely loves it and comes back for seconds.
Best,
Dr. Sheri